Hero Expansions & Integrations
Connecting Hero Outbound to other systems in your business allows you to expand the Hero experience beyond the telemarketing platform. Integrations can save you (and your users) clicks and time - and avoid human errors while automating work processes.
At HeroBase, we do all we can to provide you with maximum flexibility and options in regards to integrating Hero Outbound with other systems in and around your business. This page briefly describes how this may take place. As always, we encourage you to reach out to your Hero Outbound Customer Experience Manager for more information and tips regarding how to get started.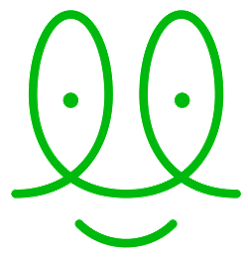 Introduction
There are many ways to expand your Hero experience by building integrations with Hero Outbound - or just utilizing existing ones. These options include:
Our comprehensive and well-documented API
Using HTTP triggers set up directly in our application to push data to external webservices
Zapier (global automation framework to connect systems)
Custom jobs doing im- and exports to/from (S)FTP servers; or even fetching data from our API and inserting it into on-premise or in-cloud databases (MySQL or MSSQL) (note that this requires a Premium Hero Outbound Software- and Service Pack)
Utilizing out-of-the-box, plug'n'play integrations between Hero Outbound and third party systems
In general, we advice you to start by looking at the last mentioned point. There may be an existing, out-of-the-box integration between Hero Outbound and the system, you are looking at integrating to. But, if you want to do it yourself and have complete control of every single line and byte, the other options are free for you to utilize.
API
The Hero Outbound API is a RESTful interface, sitting on top of your Hero Outbound database and allowing you to use JSON objects to work with data in Hero Outbound.
Our API allows you to retrieve all common data types from your account (leads, calls, users etc.), update logical entities (leads, users etc.) and insert logical entities (leads, users etc.).
All you need to get started is an API user (reach out to our support or to your Customer Experience Manager for this) and an understanding of our API. There is an API instance for every Hero Outbound instance - i.e. currently seven in total - and this just simply follows your instance. I.e. if you use hero01.herobase.com to log into Hero Outbound, your API base url will be https://wshero01.herobase.com/api. If you use hero02.herobase.com to login, your API base url will be https://wshero02.herobase.com/api and so on.
You find the comprehensive API documentation, including standard client examples in C#, PHP, Python and more, here. Note that this is the documentation page for the API on hero01 - but this is identical across instances.
HTTP triggers - push data to external systems
If you have - or know of - an existing webservice, or you are able to build a simple service to receive requests (SOAP, REST and direct HTTP request all supported), HTTP triggers can be set up via the user interface in Hero Outbound and push data to your external webservice. Triggers consist of rules (when x happens, do y) and actions (call your service with a completely customized request including the data you need).
If the external webservice exists already, triggers effectively allow you to do system integrations without writing a single piece of code! You need to know a bit about request configuration - not development - in order to set it up correctly. Once that is done, you attach your actions to rules and campaigns, and your triggers run until you stop them. Logical trigger use cases are "when a sale is made, push the lead- and sales data to an order handling- or invoicing system"; "when a lead is closed as Not Interested, push updated address information and in-depth information about the offer rejection to a business data hub"; or "when Hero Outbound closes the lead due to maximum call attempts being reached, notify CRM that no contact was made and we should try again in 6 months time".
Triggers are heavily used by existing Hero Outbound customers. Endpoints we are pushing data to include both SOAP interfaces, RESTful interfaces and endpoints with direct HTTP requests. Requests are made in real time, i.e. at the same time of the action in Hero Outbound taking place, and executed from our webservers, so if you are allowing only requests from a whitelist of hosts, there is just a narrow IP range of our webservers to add to your firewall rules.
Zapier

We are about finalizing our Zapier app and can't wait to get listed among the 750+ other apps in this global automation framework, where workflows are set up with few clicks and the library of services and platforms tapping into the service is ever-growing. Zapier even claim they make people happier.
While we're preparing for launch, you may read more about Zapier here and see the comprehensive library of apps here.
Custom jobs, (S)FTP in and out, and data replication
Even in the world of webservices, file transfer via (S)FTP may be convenient from time to time.
Likewise, even though our API is free for you to utilize and limits are high, you may encounter certain business needs requiring parts of Hero Outbound data to be replicated into a data model or database in your business.
Even when we leave more common land and are faced with tasks like these, we'd like to be able to assist you.
We have a variety of scripts and jobs we can deploy and schedule, to fetch files from (S)FTP servers and import into Hero Outbound - or to create simple export files with calls or leads and upload to your (S)FTP. Same goes for simple data replication needs. As these services are basically designed by us to accomplish what everything else on this page can't do, jobs will typically be more custom and will also require some more involvement by you. Get started at - as always - your Customer Experience Manager. Please also note that utilizing these particular possibilities, requires a Premium Hero Outbound Software- and Service Pack.
Plug'n'play Hero Expansions
Developed on top of solid cooperation, we are happy to find Hero Outbound as a system with an out-of-the-box integration in the below mentioned third party systems. In fact, more exist - below are the ones most commonly asked to by our users.
If you, as a third-party system, would like to have a similar plug'n'play integration with Hero Outbound - or, if you already developed one and would like to be mentioned on the below list - please don't hesitate to reach out to us!



Hero Flows (formerly known as CampaignOne)

In early 2018, HeroBase acquired CampaignOne. The company has been merged into HeroBase A/S. As part of the merger, the platform was renamed Hero Flows.
Deeply integrated with Hero Outbound, Hero Flows allows you to easily work with advanced marketing automation. The integration allows you to transfer leads between the two systems, while keeping track of your campaigns with comprehensive statistics on top.
Importantly, many of Hero Flows' automated flows are available to you via packages consisting of easy-to-use solutions, where Hero Flows sits "invisibly" behind Hero Outbound and turns order confirmation, verification or even cancellation into digital flows; sends perfectly timed notifications to meeting attendees and sales representatives ahead of scheduled appointments; and more.
Hero Flows is the common name for all the opportunities and your Customer Experience Manager will - as always - be happy to tell you more. Read more more about Hero Flows.



Plecto

Plecto's unique dashboards allow you to combine data from lots of different data sources - including Hero Outbound, of course.


Tamigo

This global workforce management solution allows you to export employees and their data directly from tamigo to HeroBase. tamigo supports small to medium-sized companies, as well as international enterprises. Their cloud-based solution helps customers optimise operations and staff management, increase sales, reduce labour costs, automate workflows and empower employees through effective communication.

Podio

This all-in-one project and business platform connects well with Hero Outbound. Our Podio integration is currently one-way data flows only though, sending leads with specific, customizable statuses into your Podio Environment as leads or contacts, allowing you to utilize Podio's native calendar to keep track of appointments and much more. Due to limitations in Podio's current API, certain field limitations apply.


IntraManager

IntraManager's work force management platform allows you to handle staff administration, control working schedules, salary handling, normalize successes and sales while keeping track of activities with neat reporting options. IntraManager taps into multiple parts of Hero Outbound with two-way data flows for users, fields, products and more.


Microsoft Dynamics CRM

The comprehensive integration between Hero Outbound and this CRM giant built by Microsoft, has been developed in collaboration with Microsoft Partner Cenvation. Our Dynamics CRM Connector will give you new menu points and data containers in Microsoft Dynamics, allowing you to create dynamic searches (marketing lists) and transfer leads, contacts, phonecalls and more to Hero Outbound campaigns with one click. As your agents make their ways through the material by calling and closing leads, data flows invisibly and real-time back to the CRM system, updating and creating entities according to your configuration.


Salesforce.com

This other world-wide CRM giant also connects well with Hero Outbound. Open Salesforce.com pages with leads and customers directly from Hero Outbound via deep-links, and easily update and enrich data with the lead on the phone, while just registrering plain call outcomes in Hero Outbound. A favourite among many customers for a long time!
Don't forget that we also have a native Salesforce.com app as a separate product!


JourneyXP

Connect Hero Outbound to your customer journeys - or reverse - with this easy-to-use integration, that converts Hero Outbound into an executing component from JourneyXP.


Serio Verify

For those enjoying automating marketing and business processes via Serio Verify, the integration between us makes lead transfers and cross-channel reporting as easy to setup as signing up to the newsletters sent out via Serio Verify's platform.


Klipfolio

Say "multi source comprehensive webbased reporting and dashboards" - say "Klipfolio". Unfortunately this Hero Expansion is not as out-of-the-box (at least yet) as the other ones mentioned on this page. Showing Hero Outbound data in Klipfolio will require you to establish and configure data jobs yourself - which a number of our customers have done succesfully.


More underway...
We want Hero Outbound to be the cornerstone of our customers' sales organizations. We also firmly believe this vision can only be made truly possible, if we make it easy for you to connect Hero Outbound with other systems you use to monitor, develop and run your business. We're always looking for the next logical choice of integrations and expansions - so already while you are reading this, more Hero Expansions are underway. If you are missing connections between Hero Outbound and a specific system in your business, reach out and let's explore the options together.
Want to know more?
Then we're here to help. Reach out to your Hero Outbound Customer Experience Manager to discuss expansions and integrations.
Happy integrating!